Masseuse
Sports Massage Therapist
Personal Trainer
Gisela is an experienced, qualified and ITEC accredited Massage therapist and REPS registered Personal trainer. She is also a coach with a broad experience in training people with different conditions.
Seeing and experiencing how stretching and massaging helped ease pain, release tension and improve performance made Gisela sign up for a massage course at St. Mary's University in Twickenham. The course made Gisela realise that massage is what she wanted to focus on. She has had injuries herself and knows how useful a good massage can be to get better.
Gisela's journey in the Fitness industry started when she trained and ran the London Marathon in April 2009. Qualifying as an experienced exercise to music instructor in 2011, Gisela started to teach classes and help others to become healthy and take up running.
She became a Level 3 Personal trainer in January 2015 and has since then been a full time Fitness instructor and Personal trainer.
Gisela knows the importance of looking after your body and mind and how to avoid injuries and release stress that builds up in our daily lives.
Gisela's enthusiasm and positive attitude together with her passion for health and fitness is reflected on her massage practice. Gisela provides a welcoming, calm and friendly environment to all her clients through her open and approachable personality.
Relieving physical and emotional discomforts with massage
Easing muscular tension and calming the mind with massage therapy fusions
Offering deeply relaxing treatments to decrease tension
Resolving neck, shoulder and back pain
Helping ease anxiety and depression
Treating sports related muscle tensions
'In my practice I focus on easing muscle pains and calming the mind. I take a holistic approach to relieving aches and pains and promoting mental wellbeing. I use either firm or soft pressure, whichever is more suitable for the client. My specialty is sports related aches and pains, although my massage can also assist with digestion and other ailments.'
"Ever since I was in Primary School I have really enjoyed PE and Dance lessons. I was part of a Gymnastics team in Austria which I  performed at a high level. I went off sports for a while in my early teens, but coming to London and starting to run made me realise how important exercise and physical wellbeing is. I love running and exercise in general. I have recently taken up Yoga and am currently learning about meditation and yoga practice.".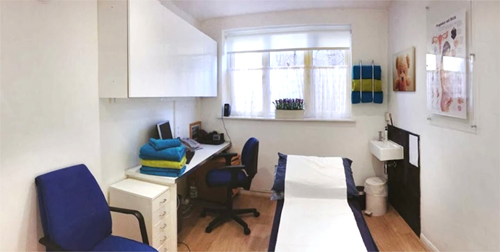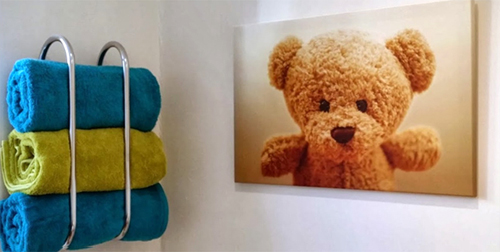 60 Minute
Treatment
£61.00
BOOKONLINE
90 Minute
Treatment
£90.00
BOOKONLINE
30 Minute
Treatment
£40
BOOK ONLINE