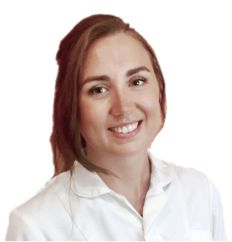 The Living Centre Clinic offers a great choice of massage therapies in Wimbledon. Since 1986 our resident therapists know exactly how to deliver the relaxation you need. Relax away stress and tension, muscle aches or pain, and receive a health boosting massage right away. We have a choice of male and female practitioners as well as appointments 7 days a week. 
Classic Massages
Holistic Massage
Back Neck & Shoulder Massage
Deep Tissue Massage
Auryvedic Head & Body Massage
Lymphatic Drainage Massage
Aromatherapy
Reflexology
Sport Massages
Sports massage
Deep Tissue
Trigger point
Pregnancy Massage 
Pregnancy massage (from 2nd trimester)
Pregnancy reflexology
Pregnancy osteopathy
Reflexology
Reflexology Massage
Pre-conception reflexology
Pregnancy Reflexology
Post-natal Reflexology
My baby son (who had a very quick delivery) cried pretty much continuously for the first 4 weeks of his life (in between extensive and voracious feeding). I was told that he had reflux but mothers' instinct steered me toward finding other answers and treatment.
I had heard about the benefits of cranial osteopathy and thankfully found myself and my son under the care of Vispi. His treatment was gentle and non-evasive but the effect on my son was immediate and dramatic. After only a couple of sessions he could be on his back without crying, his feeding regulated, his sleeping improved and his little clenched fists began to unfurl. I would recommend Vispi to any new mum (and often do).
Laura Thomas I have recommended the Living Centre Clinic for osteopathic treatment to my patients with excellent results.
Mr F Johnston
Parkside Hospital, Wimbledon, London Fantastic treatments, helpful staff, calming environment, wide range of expertise and good value. Highly recommended for all ages.
Sarah Trevathan