Member of the General Osteopathic Council
Member of the Institute of Osteopaths
From a young age Jennifer has always enjoyed helping others. Working within healthcare therefore show cases her special interest in treating a range of patients from children to adults – to enhance everyone's quality of life.
As a qualified osteopath Jennifer combines her toolbox of techniques to treat a wide range of muscle, joint and bone complaints with a solid structural approach you will gain relief from.
Jennifer enjoys maintaining a healthy lifestyle, while running and walking her dogs are her main forms of exercise she appreciates and enjoys keeping fit. In her spare time Jennifer gardens for a family-run company; which brings her again in touch with nature.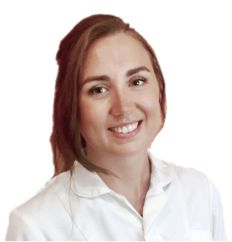 Special Interests
Obstetrics
Elderly
Neck and shoulder pain
Restricted movement
Functional approach to stretching and exercise
Approach
'While treating every patient as an individual, I prefer a range of gentle techniques to help the body heal itself. I enjoy getting to know my patients to understand their lifestyle and factors which could impact their natural healing.
I believe in supporting each patient to understand the mechanism of their injury and any potential barriers to their healing. The patient's quality of life is an important end goal for every patient's treatment plan. It has an effect on a patient's healing process, therefore improving the injury will naturally enhance the patient's quality of life.'
Personal Interests
"Family is enormously important to me and I strongly believe in the importance of socialising with my friends and family. I believe keeping healthy is essential to maintain a balanced lifestyle. For that reason, I enjoy cooking, going to the gym and going for long walks with my dogs. I like exploring new places and educating myself with new facts of life."
Living Centre Clinic
32 Durham Road
Raynes Park
London SW20 0TW
Phone: 02089462331
Email: better@livingcentreclinic.com