Treatments With Magda Oliveira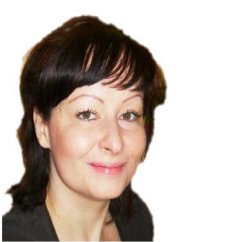 BA, MA, ITEC, VTCT
Massage Therapist
Reflexologist
Aromatherapist
Meditation Instructor
"There are times when a woman needs to feel special again or when she needs a calming approach. During your treatments with me you will feel free and relaxed". Magda Oliveira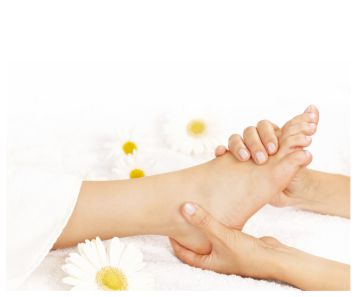 Holistic Full Body Massage can be suitable to treat muscular tension, pain and stiffness. In order to offer the most effective soothing and healing treatment every session will be tailored for you to the areas that need most work, for example: back, neck, shoulders and feet. This massage is perfect for general stress relief. Choose from light to firm pressure.

This treatment is available from the second trimester. Massage is a wonderful way to relax, increase energy levels and relieve some discomforts during pregnancy. The caring touch of massage may help you to experience changes in your body in a positive, accepting way, reduce insomnia and muscular stiffness.
Aromatherapy uses essential oils from plants to help restore the balance of the mind and body. It is an excellent choice for stress relieve as Aromatherapy massage concentrates on more relaxing, long strokes. This method can help to improve both – your physical and emotional well-being, using oils that can have a relaxing or uplifting effect on you. Each treatment is individually tailored using oils blended specifically for each client.
This method of massage combines traditional Ayurvedic massage techniques and acupressure of Marma points (subtle energy points) to relieve "blockages". During this treatment the practitioner uses coconut, sesame or sweet almond oil only, without herbal infusions. Add some essential oils to your carrier oil charge free and enjoy the scents of: Lemongrass, Ginger, Ylang Ylang, Lemon, Sandalwood, Rose, Jasmine, Frankincense, Black Pepper, Marjoram, Lavender, Geranium, Orange or Peppermint.
Ayurvedic Head and Face Massage
Experience a deeply relaxing face lift through natural means of Ayurvedic acupressure method on your head and face. Add some essential oils to your carrier oil charge free: Rose, Jasmine, Frankincense, Lavender, Neroli or Geranium.
Lymphatic drainage massage is a very relaxing experience. It helps to improve the flow of lymph which enhances the removal of toxins from body tissues, and supports the immune system. This method is based on dr Vodder's techniques and requires very light pressure to be applied during the massage.
Reflexology of the feet is a method combining massage and acupressure techniques in order to help your body to restore its balance. Reflexology is based on the principle that every organ and system of the body has a corresponding point or zone in the feet. Tension or congestion in any part of the foot mirrors tension or congestion in a corresponding part. Treating the whole foot may have a deeply relaxing and healing effect on the whole body.
Reflexology is perfectly safe from the second trimester. Working with you throughout your pregnancy may help induce labour and help towards a natural birth experience. Reflexology during maternity aims to optimise the health of the pregnant woman, concentrating on offering support for pregnancy related discomforts. As the due date arrives, reflexology may be used to prepare your body for labour, which may help to reduce delivery time, assist an easier labour and encourage contractions to begin without being artificially induced.
Post Natal Reflexology focuses on the endocrine system and how important it is to correctly balance the hormones. During the pregnancy the levels of oestrogen and progesterone are much higher than in non-pregnant woman. After birth these hormone levels drop within minutes and by the second day they are very low. This drop assists the return of tissues to the pre-pregnant state and may account for mood changes, which can be a difficult experience.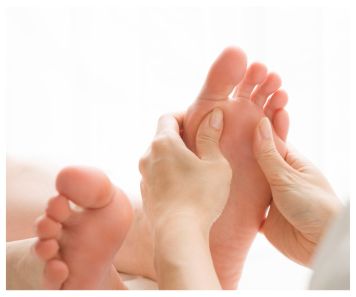 Lorem ipsum dolor sit amet, consetetur sadipscing elitr, sed diam nonumy eirmod tempor invidunt ut labore et dolore

Brian Smith
Lorem ipsum dolor sit amet, consetetur sadipscing elitr, sed diam nonumy eirmod tempor invidunt ut labore et dolore

Jane Doe
Lorem ipsum dolor sit amet, consetetur sadipscing elitr, sed diam nonumy eirmod tempor invidunt ut labore et dolore

John Smith