The Living Centre Clinic is owned and run by Vispi Jamooji one of London's leading, peer recognised, back-pain authorities in the non surgical treatment of spinal pain. The Clinic has a special interest in managing all types of pain from crying new born babies to muscle, joint and nerve pain in adults.
The Living Centre Clinic has a good reputation for providing high levels of care in natural therapies, in particular for new born babies and children as well as adults. Popular treatments include allergy and substance testing, treatments for skin complaints, digestive problems, chronic illnesses; and of course our flagship treatments for pain relief: osteopathy, acupuncture and massage.
All clinicians are self employed and run their own clinics from this address. Our senior clinicians have been with us 20 years or more which is a testimony to their clinical successes, which we hope you will agree with if you try us.
Relaxing Way To Heal

All treatments are natural and 100% drug free. This makes it safe for new born babies as well as those looking for an alternative approach to healthcare. Treatments are in tune with your body's harmony and sensitive to your needs, which makes healing feel so relaxing. All major alternative treatments provided by our experienced clinicians.
Medical Relationships
The Living Centre Clinic enjoys good relations with the medical profession. You can instruct us to work with your doctor in your care or simply keep your treatments with us confidential (default is confidentiality). We refer for X-rays, scans, blood tests etc for your peace of mind.
Supporting Local People
The Living Centre Clinic supports local charities and causes. Each year we donate free treatments and raise cash for local worthy causes. If you would like us to consider a special cause, please contact the Clinic Manager directly. This year we are supporting Age-UK Merton to help our senior citizens.
Greener Credentials
The Living Centre Clinic holds a Green Certificate awarded by the European Union Regional Devolpment and Greening Business. Our waste goes to a recycling company. Our electricity comes from a Green Electricity provider. We use the low energy LED lighting and energy efficient oil-filled heaters in all our treatment rooms. Water savers are installed in our taps. The clinic paper towels and plastics are recycled with our green waste recycling company.
All our clinical staff are qualified and registered with the leading registration body of their respective professions. All lead clinicians are experienced and most have been with the clinic over 20 years.
All staff are staff are handpicked by the Clinic Director.  Where appropriate staff are further assessed for their technical ability, to the standard of the lead clinician. We have a track record of attracting the best clinicians within their area of expertise.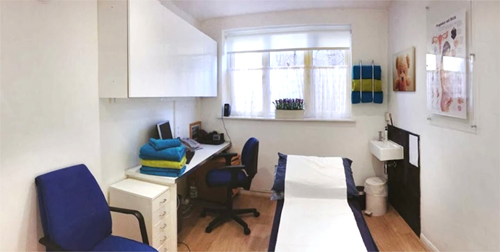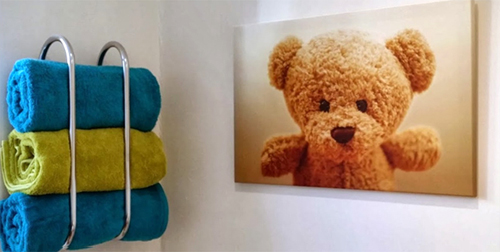 Reasons to choose Living Centre Clinic
PERSONAL
Our clinicians take a personal interest in caring for you
Years of consistent clinical successes
Many treatments are recommended by doctors, consultants, surgeons
Baby and child friendly
Kind and caring Reception staff
SERVICE
Open 6 days week. Treatments from 7.30am – 9.00pm weekdays
24/7 Online booking
Free SMS Appointment Reminders
Free Email reminders
Free Email and phone support with clinicians
Monthly Promotions (discounted treatments)
COMMUNITY
Green credentials certified
We support local charities
We know it can be difficult researching the best therapy for you. If you need further help choosing please call our knowledgeable reception team; or ask to speak with one of our clinical experts for a free of charge over the phone. Call 02089462331.
Alternatively you can email us or fill in an online form to send us your question on the Contact Us page.
Click on the Therapy Guide below for more general information.
Our complaints policy
We are committed to providing a high-quality clinical service to all our patients.  Should something goes wrong, we will do our best to fix it for you.

 (A) Standard of Clinical Care
If you have a complaint, please contact us with the details of the issue. We have eight weeks to consider your complaint. If the LCC has not resolved it within this time you may complain directly to the registration body the consultant belongs to. The LCC will advice you of this.
What will happen next?
1) We will send you a letter acknowledging receipt of your complaint within three days of receiving it, enclosing a copy of this procedure.
2) We will then investigate your complaint. This will normally involve passing your complaint to the LCC Clinic Director, Mr Vispi Jamooji. He will review your matter / file and speak to the member of staff who treated you.
3)  The LCC will then invite you to a meeting to discuss and hopefully resolve your complaint. The LCC will do this within 14 days of sending you the acknowledgement letter. (You may attend this meeting alone or with a family member as you wish).
4) Within three days of the meeting, the LCC will write to you to confirm what took place and any solutions agreed with you.
5)  If you do not want a meeting or it is not possible, the LCC will send you a detailed written reply to your complaint, including suggestions for resolving the matter, within 21 days of sending you the acknowledgement letter.
6)  We will write to you within 14 days of receiving your request for a review, confirming our final position on your complaint and explaining our reasons.
7)  If you are still not satisfied, you can contact the Registration Body, governing professional standards and fitness to practice. We will provide this information to you.
(B) Complaint against any member of the non-clinical staff, or in relation to the level of service provided
We will apply the same format as above. In these cases the Clinic Director's decision would normally be final.  However if you feel you have experienced any form of unlawful discrimination or unfair treatment on the grounds of your race, gender, disability, sexuality, faith/belief or age, we would refer the matter on as a legal issue once the above process has been exhausted.