Osteopathy During Lock-down
Osteopathy Treatments*
 FIRST treatment Up to 45 mins (£69)
FOLLOW-UP treatment Up to 30 mins (£51)
* Face to face treatments available with Hugo Firth and Jennifer Beck (see above)

Video Consultation
Vispi Jamooji, Osteopath, long appointment 30 min £55
Vispi Jamooji, Osteopath, short appointment 15 mins £40
Hugo Firth, Osteopath, long appointment 30 min £55
Hugo Firth, Osteopath, short appointment 15 mins £40
Jonathan Orchard, The Journey (emotional support therapy), 1hr £55
Meg Robertson, Allergy & Homeopathy, long appointment 30 min £55
* Face to Face Osteopathy Treatments
In an attempt to help people in pain our clinicians are are unable to maintain social distancing during a treatment, so potentially putting themselves at personal risk.
So contact / treatment will be as brief as possible. This means once the active part of the treatment is over you will be invited to leave. This means your treatment may be shorter than you are expecting, but rest assured the essential part of the treatment will have taken place.
We hope you appreciate this is as much for your safety as ours.
Our clinicians also need the time to sanatise after you have left.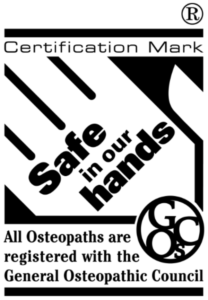 Looking for an osteopath today?
Wimbledon's Living Centre Clinic is home to gentle & caring osteopathy.
Trust the Living Centre Clinic for Osteopathy in Wimbledon
We know trust is important in healing, maybe that's why our back pain patients come to us from all over including, Wimbledon, Raynes Park & New Malden areas. You will find our osteopaths are experienced and share a genuine interest in health and vitality, go to our main Osteopathy page for more info. Meet our osteopaths:
Why come to us? Treatments address the root causes of pain. Our clinicians are trained to a very high standard and are very caring. With over 60,000 treatments, we feel that's what makes our treatments attractive to so many neck pain sufferers.
Speed up your recovery with our treatment
We treat you as a person not a condition
Getting the best treatment means balancing the medical needs of your tissues, with what your body feels comfortable with. We generally avoid 'bone cracking' (unless requested!). Nervous patients are most welcome as our treatments are always gentle and managed in harmony with your wellbeing.
Selfcare & Exercise
Back pain treatment is not just about 'what to do' to get better, it's also about 'what to avoid.' We provide you with the benefit of our years of knowledge and clinical expertise, as well as personalised video exercises to view on your phone. This gives you the knowledge you need to participate in your own healing – to get better faster.
We keep you going when you can't stop
We know sometimes you can't always rest when you need to. Our osteopathy treatments keep you working when the pressure's on, giving you vital support when you need it most. It's made us amongst the best known osteopathic clinics in Wimbledon and Raynes Park, with recommendations from doctors as well as patients.
Don't live with pain.
Get back to life – be with your kids, back to work, or enjoying your leisure time.
The Living Centre Clinic gives you more therapies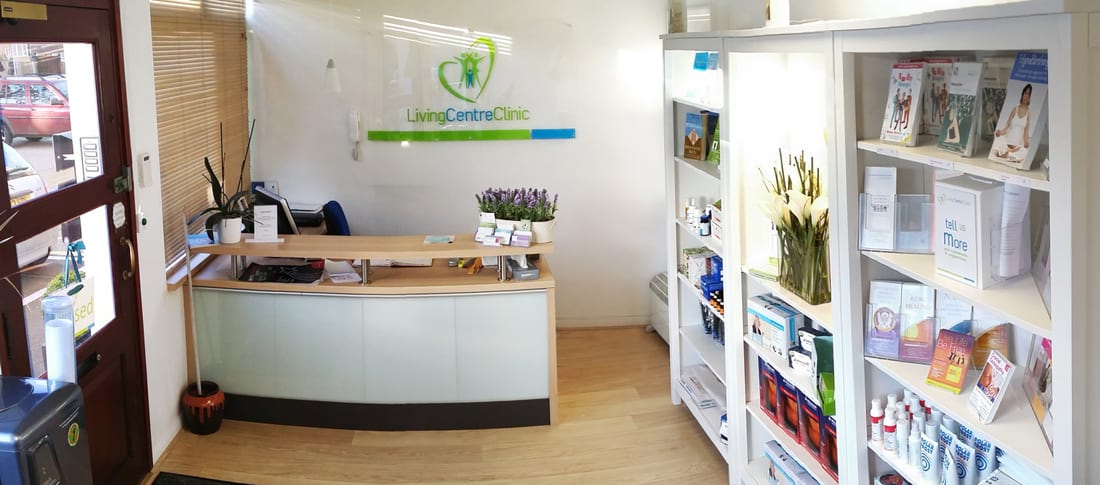 Take Control of Your Life and regain your vitality with our alternative therapies
Wimbledon's Living Centre Clinic prides itself on it's highly trained clinicians who deliver outstanding clinical results with care and compassion. Whilst osteopathy is at the heart of our clinic we also offer a great range of alternative treatments, including new born baby cranial, acupuncture, allergy treatment and our first class Wimbledon Massage Clinic which is home to an exceptional choices of massages. The treatments are genuinely person-centric – so don't live with pain or ill health, let us help you today.
Whatever treatment catches your eye when you first contact us, we can provide guidance and direction on the best therapy for you. Call us for free advice 02089462331 or fill in our online form here
Treatments for new born babies, children and adults:
Wimbledon Massage Clinic
At our Wimbledon's Massage Clinic we have over 10 different massage styles to choose from. No other massage clinic in Wimbledon offers such a wide range of massage options, so you can be sure to choose from one that's right for your needs. Choose from gentle cranial massage, sports massage, hot stone massage, aromatherapy massage, full body massage, reflexology foot massage and more.
Acupuncture & Healing
Choose acupuncture to help return you peak performance. Our 9 elements acupuncture will help boost energy and vitality and help you feel the way you used to. It's the perfect way to get what you need from a health giving treatment.
The Root of the Problem
Our team work to get to the root of the problem. We know how exhausting recurring symptoms can be and how much they interfere with daily living. For most recurring conditions there are triggers, as well as actions you can take to get better. We get to the root of what makes you healthy or ill, so you can self-manage more effectively. Try homeopathy – safe enough for babies.
We offer many solutions from the physical to the emotional, and recognise that the two often overlap. That's why our treatments are truly holistic, offering you the right support in the way you need it.
Reception Open All Hours
and the Living Centre Clinic is open 7 days a week*.
Out of hours we use a reception service so you can leave a message, ask a question or book an appointment. You can also book online 24/7.
Why not give us a call and see how we can help you today on 020 8946 2331. Or, email us at better@livingcentreclinic.com.
* not all therapies available every day.