Osteopath Wimbledon, Raynes Park & Morden



Feel Better Today
In pain?
Even if you have tried other therapies or practitioners, visit our osteopaths in Wimbledon and try

something new

:
Using an advanced spinal-motion treatment table we are able to create natural healing movements (as seen in nature) throughout your spine. These movements gently release pressure on painful areas, including herniated disc, trapped nerves, muscle spasms as well as degenerated spinal joints.

We use a gentle massage-based approach to manipulation, which we believe is more in keeping with your body's harmony. We also consider the effect of stress & fatigue on your symptoms and know the importance of providing you with space to unwind & time to understand what is going on.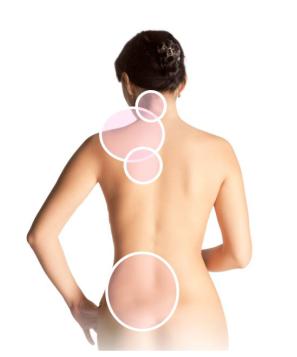 If you are suffering from pain, try a fresh approach to pain relief. 100% natural treatments help balance your body's harmony, providing gentle relief from pain and strains that daily living puts on you.
If you feel you have been running on empty or can't shake off your symptoms, try our team today.
Senior Osteopath
Cranial Osteopath
Paediatric Osteopath
Osteopath
Soft-tissue Osteopath
Pregnancy Osteopath
Dry Needling Acupuncture
Osteopath
Cranial Osteopath
Paediatric Osteopath
Dry Needling Acupuncture

Osteopath
Sports Osteopath
Deep Tissue Osteopath
Dry Needling Acupuncture

Back Pain Treatment for Wimbledon & Surrounding

Improvement from your first visit (usually)

Take home exercises and instructions

Phone & email support
Choice of male / female osteopath

Early / late / saturday appointments

Xrays and scans available
Our osteopathic treatments in Raynes Park have received testimonials from doctors and consultant surgeons.
Osteopathy is also approved by the NHS for pains arising from muscles, bones, joints, nerves etc.
We are able to work with the medical profession supporting your recovery and can refer for private X-rays, MRI Scans etc.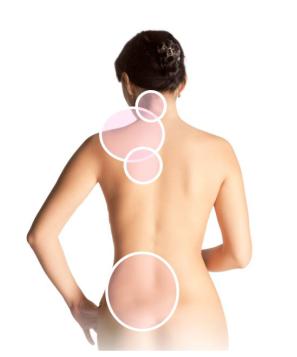 I have recommended the Living Centre Clinic for osteopathic treatment to my patients with excellent results.
Mr F Johnston, Consultant Neurosurgeon, Parkside Hospital, Wimbledon, London


Dr F Johnston

Neurosurgeon
As a practicing dentist, my job means I am bending over at the neck and back all day. This extra stress on my spine makes me vulnerable to "Bad Back Days" The Living Centre Clinic keeps me going and able to work. I believe without the treatments I would only be half as productive -so every penny I spend at the Living Centre Clinic is worth it!


Dr A Lalani

Chronic Back Pain Posture
I am a very enthusiastic tennis player. Tennis means a lot to me and I have been playing it since my childhood. Following an injury I went to see the Living Centre Clinic. My knee got better in days and I started playing tennis again to my great relief.

Vesna Collins

Sports Injury Fixed
I suffered from terrible muscle pain and migraines due to a childhood sickness. However, since coming to the Living Centre Clinic, they have drastically reduced. Vispi is truly a miracle worker! Both Vispi Jamooji and his amazing team always make me feel welcome, happy and healthy!

Lezil Nelson

Migraines Since Childhood