Member of the British Acupuncture Council
Jonathan studied Chinese Medicine for 4 years at the Northern College of Acupuncture gaining a post graduate diploma in Acupuncture & Acupressure massage & has been in full time practice since 1999. In 2005 he did an advanced training course at the Beijing International Acupuncture training centre. He is a member of the British Acupuncture Council.
Since 2006 he has developed a special interest in treating male and female fertility, having attended courses with Zita West, Jane Lyttleton, Giovanni Maciocia, Jill Glover and others and is a member of the Acupuncture Fertility Network, around 2/3rds of his clients are coming for fertility and pregnancy related treatment.
Jonathan is also an accredited practitioner of 'The Journey' a very direct, fast and powerful healing process created by Brandon Bays for further information please visit www.thejourneyforlife.co.uk. This is often used during the acupuncture treatments and can produce exceptional results.
Most recently Jonathan has also completed training as a 'Trasformational Breathing' facilitator, this is another very powerful tool for unlocking the breath and creating fast and permant positive shifts in our health.
He trained for 14 years in traditional Tai Chi & Kung Fu teaching it professionally for over 8 yrs. He performed twice in the Albert Hall and also in Trafalgar Square for London's 'The Big Dance'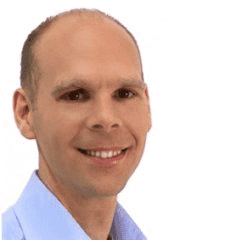 Special Interests
Fertility
Emotional well being
Musculoskeletal pain
Lyme disease
Functional medicine
Functional testing
Nutrition
Naturopathic treatments
Approach
'My approach is to treat the person on all 3 levels of being, Physical, Mental and Emotional. On the physical level we address nutritional deficiencies and use functional testing to look at blood chemistry. For the Emotional level I use the Acupuncture, Journey work and Transformational Breathing – often all within the same session and for the mind various relaxation techniques to help make the mind a good friend and ally..'
Personal Interests
"I enjoy spending time with my lovely wife and two children and we all love growing and eating the veg from our garden. My passions are surfing, meditating, travel, lounging around in the sun, keeping fit and anything else that makes me and others feel good. Favourite saying 'Where so ever you go, go with all of your Heart"."
Living Centre Clinic
32 Durham Road
Raynes Park
London SW20 0TW
Phone: 02089462331
Email: better@livingcentreclinic.com