BA(Hons), BSc(Hons), LCHE, NAET Cert, RSHom
Member of The Society of Homeopaths
I studied homeopathy for four years at the Centre for Homeopathic Education, Regents College, London, affilitated to Middlesex University, and obtained a BSc(Hons) degree. Homeopathy is based on the principle that if a substance can produce symptoms in a healthy person, then it can help the same symptoms if given in very small amounts to stimulate the body's natural ability to heal itself.
Soon after this I discovered the NAET® method of treating allergies and sensitivities, and completed the training to practice it five years ago. I increasingly realised that many symptoms and conditions result from sensitivities, poor nutritional absorption, deficiencies and toxicity.
NAET® (Nambudripad's Allergy Elimination Technique) uses kinesiology to test for allergies, sensitivities and imbalances within the body, and acupressure and other Chinese medicine techniques to eliminate sensitivities and rebalance the immune and endocrine systems. The treatments enable you to eat previously problematic foods, and environmental factors become less disruptive.
I am especially interested in the ways in which nutrition, hormones, neurotransmitters and detoxification systems work together in improving physical and emotional health. I also look very closely at emotional issues and stress factors, which are implicated in many inflammatory processes and health problems.
I have a wide medical and clinical knowledge and provide extensive information on nutrition and general health and well-being. I aim to help my patients to permanently alleviate their health issues in ways which deal with the underlying causes, and use the body's own healing powers, along with optimal nutrition.
I have helped people with many conditions, including digestive problems and food issues, respiratory symptoms, hay fever, skin problems, chronic fatigue, endocrine and hormonal imbalances, menstrual/menopause issues, sleep problems, stress, low mood, anxiety, panic attacks, and behavioural issues in children.
I am constantly learning, and strive to expand my medical knowledge, in order to understand the many ways in which the body expresses imbalances which can lead to pathology.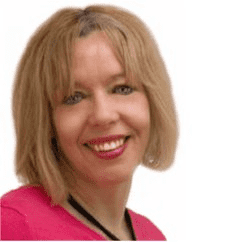 Special Interests
Allergies
Food intolerances
Digestive and bowel problems
Skin disorders
Respiratory symptoms
Hormonal and endocrine imbalances
Childhood conditions
Emotional issues
Sleep problems
Chronic fatigue
Approach
'My aim is to find the underlying causes of symptoms and disorders, and kinesiology is an excellent tool for this. I seek the connections between nutritional, emotional and lifestyle factors, which have resulted in acute or chronic symptoms and disorders, and my treatment process addresses these factors in a holistic way. This helps the immune and endocrine systems to function more optimally, leading to a reduction in inflammatory processes and symptoms.'
Personal Interests
"I have been interested in health and fitness since my teens, which led me to find out about how nutrition can support the benefits of exercise. Health care is my past time and passion. I spend much of my free time reading and researching health articles and keep fit by using the gym.  Aligned with this I believe strongly in the importance of mindfulness and meditation, and enjoy practising these for the harmony it brings to my soul. Balance is important to me, in every sense"
Living Centre Clinic
32 Durham Road
Raynes Park
London SW20 0TW
Phone: 02089462331
Email: better@livingcentreclinic.com