Improve your well-being with massage treatments near Ashtead, Surrey
If you live in Ashtead, Epsom Downs, or Leatherhead and are looking for a professional massage therapy or osteopathy team, call Living Centre Clinic. Based in easy travelling distance, we provide a range of massage therapies that can ease pain, promote relaxation, and improve well-being.
Our massage therapists have been helping local patients for over 30 years and have performed tens of thousands of treatments over that time. Our experienced and friendly massage therapists can perform a wide variety of massages to target a range of issues.
People of all ages and activity levels can benefit from massage. Many office workers, manual workers, busy parents, and many others may suffer from activities where repetitive actions can put a strain on the body. This may include sitting for long periods of time and working on a computer, lifting heavy objects and children, or other activities that can result in pain. We offer a range of massages to aid your recovery and improve mobilisation:
Sports massage
Swedish massage
Pregnancy massage
Deep tissue massage
Posture massage
Back pain massage
Trigger point massage
Remedial massage
Deep tissue massage
Therapeutic massage
Lymphatic drainage massage
Osteopathy

Massage

Reflexology
We have been treating patients for over 30 years and offer a number of holistic therapies including cranial osteopathy, pregnancy osteopathy, osteopathy, reflexology, and acupuncture.
Book your massage now by calling 020 8946 2331 or visit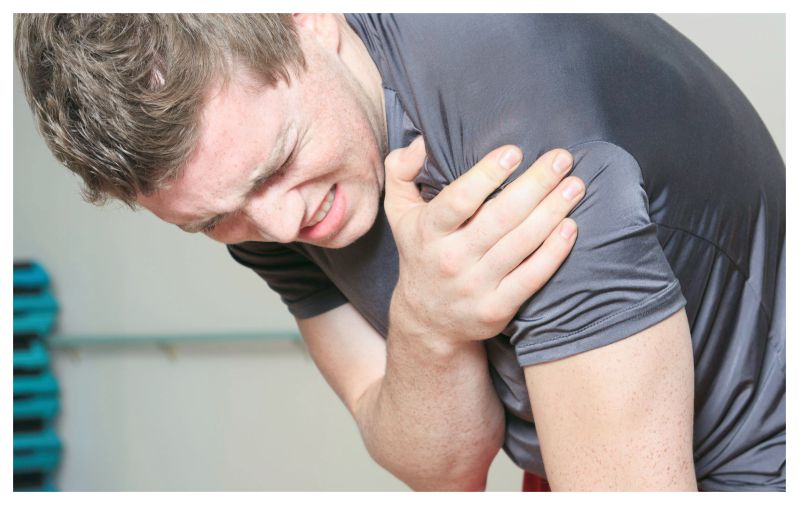 Are you looking for massage treatments near Ashtead? Call our massage Wimbledon clinic now
Book in for massage treatments near Ashtead today. Living Centre Clinic can be reached on 020 8946 2331 or send an email to better@livingcentreclinic.com and we will get back to you.
Effective sports massage near Epsom Downs
Are you looking for a sports injury massage near Epsom Downs, Ashtead, or Epsom? Sports therapy is an aspect of healthcare that is concerned with the rehabilitation of patients back to optimal levels of functional and sports fitness, regardless of age and ability. It is also concerned with the prevention of injury.
Massage is the oldest and most simple form of sports therapy. It includes many benefits, including muscle and soft tissue relaxation, improved mobility and flexibility, reduced aches and pains, and increased circulation. Our experienced sports massage therapists can treat people of all ages, doing all sports and different levels.
We also cover the following areas
Leatherhead
Epsom
Oxshott
Kingswood
Bookham
Chessington
Hook
Local massage treatments for pain relief
KT18 deep tissue massage
Would you like a deep tissue massage in Ashtead? Deep tissue massage is a specific massage technique that concentrates on the deeper layers of muscle tissue. This massage aims to relax, lengthen, and release strains within the muscles, so the body can realign itself.
Our massage therapists will use a combination of deep pressure and slow strokes across the fibres of the muscles and we can concentrate on certain parts of the body that are strained. Therefore, if you have neck pain, shoulder pain, or lower back pain, this can be an effective massage for you.
Epsom down shoulder massage
The shoulder is a complex joint and shoulder pain can have many causes. The shoulder is at high risk from repetitive use, poor posture, and sports injuries. It is common to suffer from shoulder pain and our shoulder massage can be very beneficial. We will release tension in the surrounding tissue, which will allow the joint to mobilise.
Our shoulder massages near Epsom Downs and Ashtead will lengthen muscle fibres stretch tensions, tendons, and release trigger points to improve function and reduce pain. Read our blog: What makes a great massage.
Ashtead remedial massage
Remedial massage is a type of massage that realigns the body and restores it towards a more balanced state. It uses a variety of soft tissue techniques to identify the issue and stimulate healing. Common conditions that remedial massage can help with include lower back pain, shoulder pain, hip problems, neck stiffness, ankle and knee pain, sciatica, and repetitive strain injury (RSI).
We will work with you to get to the root cause of the pain, so we can treat it. It can also help stimulate endorphin release and aid sleep and mood.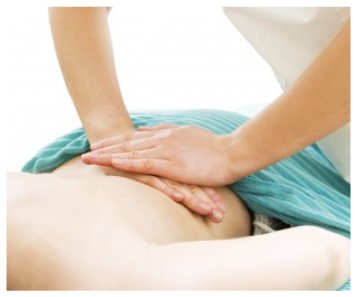 For massage treatments in Ashtead, call our massage Wimbledon therapists
If you wish to book a massage appointment or osteopathy near Ashtead, please call our clinic today. We can be reached on 020 8946 2331. Alternatively, please email better@livingcentreclinic.com and we will get back to you.
Back Pain Relief. Take Home Help.
Just a small sample from our library of 100s of
professionally created exercise videos.
Let our specialists help relieve your pain
Your osteopath has access to 100s of exercise videos and advice sheets just like these. Your exercises are personalised, unique to every patient.  These are delivered to your computer, tablet or smart-phone and yours to keep.  We try to empower you to help yourself, so these benefits last long after you have been discharged.
Vispi was very warm, gentle and thorough – he put me at my ease, listened carefully, assessed and diagnosed quickly, gave me helpful management suggestions straight away, and didn't push on me more treatment than I wanted or needed. 1 Oct 2020
Helen Smith The only place that can offer instant relief to pain.
Christine Ashby This is the most welcoming and healing place you could wish for.
Helle Savage Based on 56 reviews


Kirsten Richter
09:34 12 Jun 21
I highly recommend Mr Vispi Jamooji , he is a very knowledgeable Osteopath ,he is considerate, listening and

...

understanding problems and giving the correct treatment

read more

Ann Dolphin
12:31 01 May 21
I have been extremely satisfied with the treatments I've had at the Living Centre. Magda Oliveria for massages and

...

Marta Vacca for osteopathy have provided excellent treatments. They do this with professionalism and consideration for their clients.

read more

Simon Burgess
10:19 28 Apr 21
I initially went to see Marta (osteopath) with a specific back injury, and have continued to see her for two years now

...

with other ailments and general screenings. Her ability to diagnose subtle issues you didn't know were there, work quickly to resolve them, and provide effective exercises is incredibly impressive!

read more

Siobhan Roberts
13:15 30 Mar 21
I woke up in a great deal of pain and in desperation I booked a Sports Massage with Magda, it was definitely the right

...

decision. Not only was the massage excellent but the care and kindness she showed me was just wonderful. In her professional opinion, she felt that I needed osteopathic treatment and took the time to speak to her colleague, Mr Jamooji, about my case. She went the extra mile for me and I shall definitely be returning to see her again. I cannot recommend her highly enough. Thank you Magda.

read more

Natasha Barber Videographer London
10:12 21 Jan 21
Ive been having a bad back and neck for years and years. Jen helped me yesterday get on the road to healing my problem

...

and Im amazed by her expertise and abilities. I feel very happy and confident that with her help I will sort my back problems out for good. She recommended exercises that I didnt know would help, identified the root of the problem and so I understand more clearly how I can help my body and get the core strength I need to alleviate my back issues. Thank you so much, worth every penny! Edit to this review... several months later my back and neck are so much better. Finally getting back to normal with my health (!:

read more

Mandy G
20:17 05 Jan 21
We affectionately call Vispi the "baby whisperer". He's been able to connect the dots between what happened to our

...

babies during their birth, and what's happening to babies post-birth (feeding issues / discomfort / reflux symptoms etc). He really understands babies and hence knows how to treat them to improve their pain / symptoms / discomfort. We've had brilliant results with 2x children and couldn't recommend Vispi, and his team, more.

read more

Andrew Smith
16:34 11 Dec 20
My transformational breath session with Jonathan was excellent - it definitely exceeded my expectations.

RZA
11:30 08 Dec 20
I cannot recommend Mr Jamooji highly enough. No other Osteopath comes even close to his expertise or experience. I

...

have seen a large number of Osteopaths as well as other healthcare professionals since i started suffering from chronic back pain 15+ years ago. My back was in such bad shape that I was advised by 3 separate top consultants that I absolutely required surgery. Mr Jamooji is the best Osteopath that I have come across and helpe me to avoid surgery but also to get back to health.

read more

Joanna Drezek
12:42 30 Nov 20
Excellent service from Mr Jamooji!Very professional and friendly.I cannot recommend him highly enough!

nina kosciolek
12:05 15 Oct 20
I had the most wonderful massage from Magda on a very gloomy day. My shoulders were aching and it was drizzling.

...

However, after my massage I felt fantastic. Calming music was playing in the background and a pleasantly warm room, resulting in a calming atmosphere which took all my cares and worries away along with my aching shoulders! I can certainly recommend Magda for a professional and friendly approach who will provide the best massage. A guaranteed feel good factor. Thank you Magda.

read more

A Google User
11:14 16 Sep 20
Vispi Jamooji is very kind and I always feel safe asking him to treat my back. He is always very thorough and

...

understanding. I would and have recommended him to anyone struggling with back or other joint issues.

read more

Lucie Oliver
15:23 15 Jan 20
I can highly recommend Magda, she has done a fantastic massage treatment for me. I will definitely be back.

Stephen Harcombe
16:25 17 Dec 19
Our little boy is now 8 months and has been seeing Mr Jamooji since he was roughly 5 months old. There were various

...

concerns we had, a lot of crying, sickness/reflux, caesarean birth. Mr Jamooji has incredible knowledge of babies and why they may be uncomfortable which when explained is fascinating to begin to understand. Happy to say our little one is thriving and Mr Jamooji's work has been a tremendous help in his being a happy, energetic little boy. I would thoroughly recommend parents to take their little ones for a visit.

read more

innert security
16:41 10 Oct 19
I've got ongoing problem with my spine for years and since i start using osteopath treatment i nearly forgot about my

...

problem, therefore i would like highly recommend Marta Vacca who really help me out!For general relax and stress relieve massage I would recommend Magda Oliveira. Both girls are extremely friendly and they really know what they doing! Would highly recommend them!

read more

arrif lalani
18:44 11 Aug 19
Great osteopath. Was training for the ride 100 and had a persistent pain in my back. Tried a physio, chiropractic

...

clinic local to me but no joy. 2 visits to Mr Jamooji and my back problem resolved. He really got to the source of the pain quickly, told me what to do at home and fixed me up so that i left the clinic feeling taller and pain free. How do you thank someone that does that for you? Amazing hands. Very professional. A great place to get cured.

read more

Sinead Meehan
11:44 07 Aug 19
I had been suffering with shoulder and arm pain for some time, which was impacting my work and personal life and having

...

tried many physiotherapists, I could not find any relief. A friend recommended Vispi and from the very beginning I knew I was on the right path. He listened with great kindness and compassion, gave very sound and practical advice and his treatments made a difference from the very start reducing the pain and discomfort substantially and allowing me to return to normal. And months later, when my back decided to act up, again I knew I was in safe hands. Vispi is much more than a great osteopath, he truly wants you to improve and is incredibly positive and motivated to get you back to your normal way of life. I cannot recommend him highly enough.

read more
Next Reviews