How I got my knee pain fixed!
It's an old saying, "physician heal thyself".  Not for the first time in my career did I find myself wondering how to fix one of my own pains!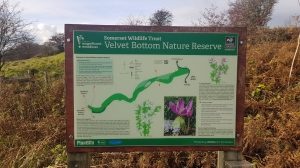 I have always loved the outdoors and in particular hill walking. For me it is much more than walking, it is my therapy, my health, my social life and above all it defines my relationship with my partner. So it came as a shock to me in summer of this year when left knee became swollen and sore, limiting my ability to walk even 2 hours. By contrast I was walking 5 – 7 hours over hills, mountains and Lakelands for many years. Now being in my mid- 50s, I began to feel the curtain of early arthritis falling upon me.
I have always known my left hip was a bit stiff, but a year before when I took my young teenage nephew wild camping in Wales, I noticed an achy pain on the outside of my left hip during a long walk carrying our rucksacks. So when this knee pain came on I assumed that my stiff hip was making my knee work harder.
As a practising osteopath having treated other patients with a similar condition I thought some simple stretches  to my hip would be the answer. It worked to a point, but I never managed to shake off the hip problem. With an expedition looming to Chiang Mai in Thailand in 5 months I was beginning to get a little anxious.
It's a curious thing healing oneself, it's so hard to see the wood from the trees. It is exactly for this reason that even a medical doctor is required to nominate someone to be their doctor, i.e you can't be your own doctor.
It was over a lunchtime meeting when my senior associates, Hugo Firth, came to ask me a question on managing a patient. At our clinic we collaborate over clinical issues to try and provide the best solutions for our patients and we win too as it helps develop us as a team.
At the end of the chat I asked Hugo if he could shed any light on my knee pain. It turned out that my left hamstring was a little shorter than it should be. That was the connection between my hip and my knee pain (amongst other findings). Hugo gave me some magical exercises.  In no time he had me doing hip, calf and hamstring exercises.
As a fully qualified osteopath Hugo is also certified by the highly acclaimed Gray Institute of Functional Exercise Therapy. As such he brings a unique contribution to the osteopathic management of sports injuries for our patients.
This weekend my partner and I took a short 3½ hour walk at Cheddar Gorge. We try and book a weekend away once every quarter, ie with the change of each season to help keep us recharged. I recommend this to many of my patients too, as it can give you that lift just when you need it!
I started the walk temperately and after a short while I noticed my old left hip pain came back again. But as I opened my stride and stretched out my hip and hamstring, to my sheer adulation and joy, I managed to walk off the pain and completed our entire walk. As if proof of the pudding were required, that evening and the next day I had no symptoms whatsoever in my knee or hip.
The magic of Hugo's dynamic exercises is awesome. They are not the "usual" stretches, they are actually exercises working specific muscle groups with a clinical perspective.  As an osteopath Hugo correctly identified the incriminating dynamics of my pain pattern and gave me the correct work-outs my knee and hip needed to keep me going.
Needless to say I have adopted this learning into my own patient care. Learning from my associates is also great for me and something I enjoy.  We have a wonderful talent-pool here at our clinic with lovely clinical staff. By sharing with each other not only do our patients benefit, but through our collaboration we can help provide better results than a single mind could by itself. We cover everything from new-born babies, children treatment, stomach problems, respiratory difficulties and of course back pain.
If you would like to see Hugo about a knee or hip pain, or indeed any activity related symptoms, please use this link HERE to fill in our online questionnaire for a personal reply.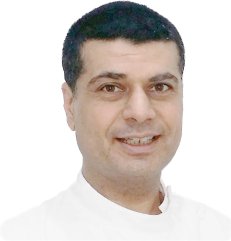 Vispi Jamooji DO PGCert SPOP
Osteopath (1986)
Paediatric & Cranial Osteopath