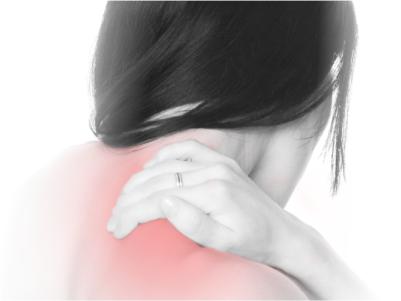 6 minute read
How to Cure Neck and Shoulder Pain Fast
Have you been struggling with a recurring shoulder problem? Not sure if it is the neck, the shoulder or the arm?
Well, as everything is connected it is not surprising to learn that pain can spread. Eventually as the problem develops it can cause the small nerves in the neck to push pain down the arm, into the shoulder, elbow forearm and even the hand – and of course, the neck itself along with headaches! 
Last week this is exactly what happened to a patient of mine. I saw a pharmaceutical drugs rep with this problem, let's call her Maggie.
Maggie would drive daily to visit her clients, then had to lift cases of pharmaceuticals out of her boot. As Maggie worked long hours and also managed a home with two teenage children, she was burning the candle at both ends.
Neck and Arm Pain
Maggie's main problem was a pain in her left arm, together with pins and needles in her little finger. This was accompanied by elbow and forearm pain too. On top of this, Maggie was suffering from a constant headache at the back of her neck and a headache behind her eyes. She commented her neck did not feel not strong enough to hold her head up. During the night she was woken by neck and arm pain. In short she felt everything from her headache, shoulder and arm pain was getting worse.
Cervical Spondylitis (Trapped Nerve in Neck)
Maggie's main pain was coming from a form of wear and tear in her neck called cervical spondylitis or arthritis of the neck. The pain in her arm was from a nerve trapped in her neck due to this condition. It was causing elbow pain and the pins and needles in her hand, as well as neck pain and headaches.
Torn Muscle (Rotator Cuff Tear).
But what Maggie didn't know this was just the tip of the iceberg. The effect of lifting those heavy cases had also injured shoulder muscle. This condition can lead to a rotator cuff tear.
For those interested, the specific injury was a supraspinatus tendonitis (simply means a torn muscle in the shoulder called supraspinatus). This muscle sits on the shoulder blade and initiates the lifting of the arm. It has to work harder when lifting heavy cases etc.
The torn muscle injury now prevented Maggie from lifting her arm up, putting on clothing and also reaching behind to her bra, for example.
Neck and Shoulder Pain
As the shoulder is hung from neck muscles, shoulder damage can aggravate an underlying neck problem such as cervical spondylitis. These two events together caused her symptoms: headaches, neck pain, shoulder pain, and arm pain.
Masking Pain
On the advice of her medical practitioner Maggie had been taking pain killers and carrying on. Eventually it all got worse and the pain became unbearable. When the strongest painkillers didn't work anymore Maggie didn't know what else to do. She was in constant pain now day and night.
Finally, her pharmacist knew me professionally, suggested Maggie might get pain relief by attending my clinic, the Living Centre Clinic here in Raynes Park, Wimbledon.
Neck Pain Relief
Using compassionate and precise osteopathic care I gently released the pressure on Maggie's lower neck. I did this with very gentle massage like work, to release tight, swollen, inflammed, sensitive muscles. By subtly lifting the pressure off her injury, it gave Maggie instant relief from the pain and the pins and needles. The spine was able to 'breathe' again and Maggie's recovery had started!
Treating the Cause of Pain, not the Symptoms
By explaining to Maggie (1)what action she should take at home, (2)the appropriate selfcare measures, and (3)simple home instructions, Maggie was over the worst of this within days. Needless to say she followed the self-cure instructions faithfully.
But as I mentioned to Maggie, getting better is only half the problem solved. Keeping pain way is the real cure. By carefully explaining what was going on in her body, Maggie instantly realised what she was doing wrong. She became aware of the early warning signs, the risk factors that would precipitate pain, what to do to to avoid new injury and how her posture was affecting her outcome. This left her in a powerful position to manage her own pain, free from regular pain-relief treatment.
As each and every person's pain is different, advice will vary from person to person. The length of time the advice needs to be taken will vary too, as will what exercises to do, what postures to avoid and what to do more of, how to manage a sudden attack of pain and how to take the right kind of rest your body needs. All this sounds so simple, but this is often the lynchpin where back pains are won and lost. Since being in practice since 1986 and having completed over 55,000 treatments, I would say this is the quickest 'win' to cure and self-management which we can all do at home.
Pain Killers not Working
In short taking pain killer and carrying on as normal is not always the solution. Sometimes we need to stop and take a look where we are going. As Einstein once famously said the definition of insanity is doing the same thing over and over again and expecting a different result.
Proven Pain Relief Treatment in Wimbledon
So if you have a pain that is not going away, or one that keeps coming back, why not fill in our online form. Please include as much detail as you can and we will send you back a personalised reply.
In the meantime here are some resources I have prepared for you. I hope you find these helpful in managing your own neck and shoulder pain.
Neck and Shoulder Exercises – Video PDF to Download
 Beat Shoulder Pain, 2 Videos
Get Back to Life!
Healing is a balance between movement and rest, as well as treatment and advice. We work hard to provide you with everything you need to heal fast and heal independently. Vispi Jamooji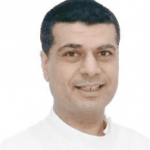 Ask me your question
Fill in a form click here
Email me click here
Fill in form to opposite receive articles just like this when they are published. 
– fill in the optional section to get discounts / offers on our treatments.
Vispi Jamooji DO PG Cert SPOP
Registered Osteopath (London, 1986)
Specialist Paediatric Osteopath & Cranial Osteopath
Living Centre Clinic
32 Durham Road, Raynes Park, London SW20 0TW
better@livingcentreclinic.com
020 8946 2331